High school students
Have you just earned your high school diploma and would like to start making your way into the world of work? Or would you like to do an internship with us while still in school? If you are planning to do an internship, an apprenticeship, or a degree, we have plenty of interesting opportunities and can give you insight into various exciting fields.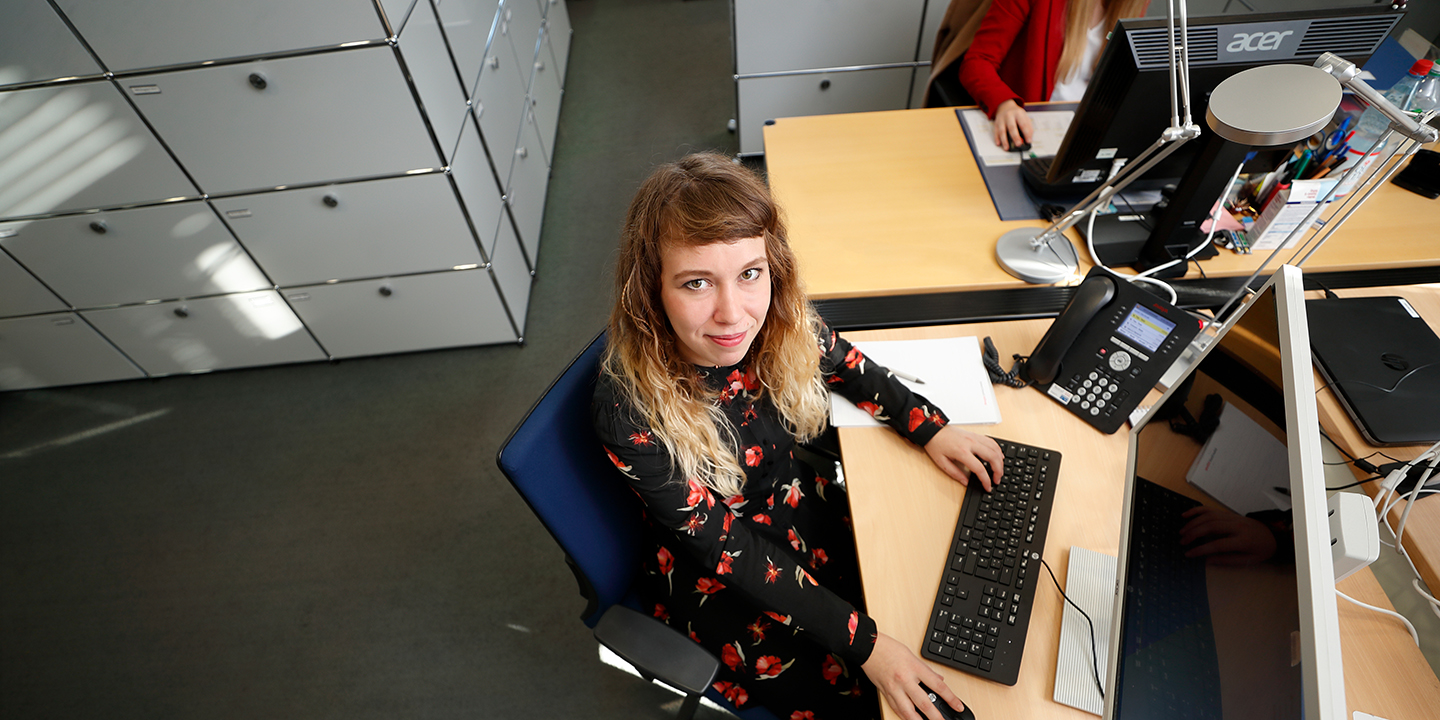 Michael Fuchs
BOGY-Internship
High school students in the state of Baden-Württemberg complete what is known as a "BOGY" week in either 10th or 11th grade. This is designed to give students careers and study guidance while still in high school. The Robert Bosch Stiftung has been offering BOGY internship opportunities since 1999. We offer two BOGY internships every six months.
Generally speaking, each BOGY internship is completed in a specialist area or department. During your time with us, you will gain insights into different areas of the Foundation. You will get a chance to look over the shoulders of our humanities experts, social scientists, economists, lawyers, commercial staff, and secretaries. You will also get your first taste of working life and see for yourself what your dream job or dream degree might be like.
As a BOGY intern, you can explore the following areas:
Project support
Project management
Group leadership
Secretarial work
Team spirit and a passion for people
The desire to learn new things and expand your knowledge
Someone who enjoys working with computers
Insight into the work of the Foundation
Individual support during your internship
The chance to take on smaller tasks and work on them independently
An open and considerate atmosphere within the team
Apprenticeship
Apprenticeship in Digital and Print Media Design (Chamber of Industry and Commerce)
Major: Concept Development and Visualization
Diverse and challenging with a high degree of practical relevance: during your apprenticeship at the Robert Bosch Stiftung, you will garner valuable knowledge and practical experience for your future career. Within the framework of your apprenticeship, you can choose between various majors:
Advisory and Planning
Design and Technology
Concept Development and Visualization
At the Robert Bosch Stiftung, we offer the major Concept Development and Visualization.
Would you like to become an apprentice at the Robert Bosch Foundation?
DHBW-Degrees
During your dual-degree program, you will continuously alternate between theoretical studies at the Baden-Württemberg Cooperative State Universities (DHBW) in Stuttgart and Lörrach and practical phases at the Foundation. At the DHBW, you will gain knowledge of specialist scientific principles, application-oriented methodology, and the ability to think systematically. And you will put what you have learned into practice in the day-to-day life of the Foundation. Thanks to curriculum frameworks, the theoretical and practical phases are closely linked and build on each other.
HR Management with HR Services/Demographic Management
This degree program aims to train performance-driven, flexible, and future-oriented high potentials for leadership and project responsibilities in human resources. In addition to theoretical knowledge in the fields of business management and social sciences, you will become thoroughly acquainted with a foundation's real-world work in human resources through involvement in different projects. These include projects in the fields of human resources development and planning, vocational and advanced training, recruitment, and employee retention. During your dual-degree studies you will become acquainted not only with the Foundation but also with the Robert Bosch Hospital and Robert Bosch GmbH.
General or subject-specific Hochschulreife certificate
Independence and initiative as well as the ability to motivate yourself and others
Team spirit and a passion for research work
An interest in sociocultural issues as well as topics in the fields of business and technology
Long-term prospects in one of Germany's largest and most prestigious foundations
The chance to gain extensive knowledge and practically relevant expertise
An interesting and secure study placement with exciting duties
Active involvement in a motivated and friendly team
Intensive help and support during your placement
Would you like to become a DHBW student at the Robert Bosch Foundation?